AlphaLab Inc. Provides a Full Range of Magnetic, Scientific, Current Measurement and Customized Devices to Meet Your Specifications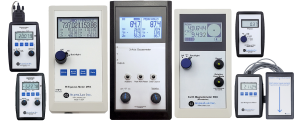 Magnetic Field
Measurement
Gaussmeters and Milligauss Meters to measure the direction and intensity of small and large magnetic fields.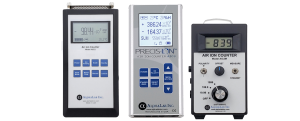 These devices measure the number of positive / negative ions per cubic centimeter in air from ionizers, radiation, etc.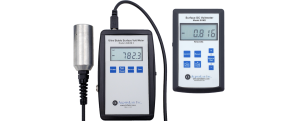 Devices that are used to measure static voltages which can be used to identify ESD issues, high levels of static electricity, and mitigation effectiveness.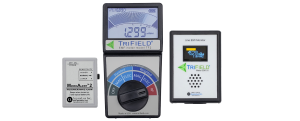 Instruments used to measure electromagnetic pollution (RF, 5G, WiFi, smart meters, cell towers, and dirty electricity).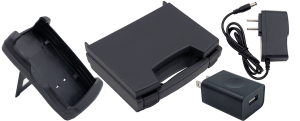 Accessories, carrying cases, kickstands, AC adapters, and USB power supplies.
Can't find what you're looking for?
AlphaLab Inc. also designs and manufactures custom OEM devices.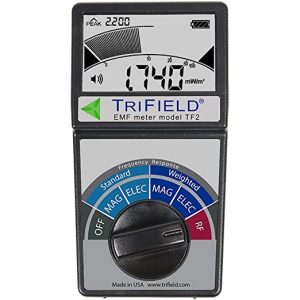 Trifield® EMF Meter Model TF2
FREE SHIPPING (UPS Ground to anywhere in the Continental United States)
The TriField EMF Meter is an AC gaussmeter, AC electric field meter, and radio power density meter in a single unit, that combines all the features needed for fast, accurate measurements of electromagnetic fields (EMF). In addition to standard AC measurement modes, a special frequency weighted mode will properly scale the magnetic and electric measurements to indicate the full magnitude of currents produced by each type of field inside the human body.
$

186.00
Add to cart