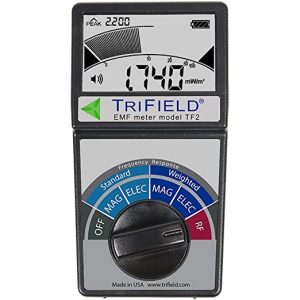 Trifield® EMF Meter Model TF2
FREE SHIPPING (UPS Ground to anywhere in the Continental United States)
The TriField EMF Meter is an AC gaussmeter, AC electric field meter, and radio power density meter in a single unit, that combines all the features needed for fast, accurate measurements of electromagnetic fields (EMF). In addition to standard AC measurement modes, a special frequency weighted mode will properly scale the magnetic and electric measurements to indicate the full magnitude of currents produced by each type of field inside the human body.
$

186.00
Add to cart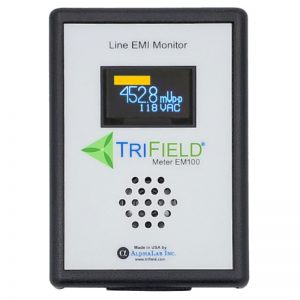 Power Line Meter
A power line monitor that displays noise in mVp-p (peak to peak), with a sound representation of the noise.
$

143.00
Add to cart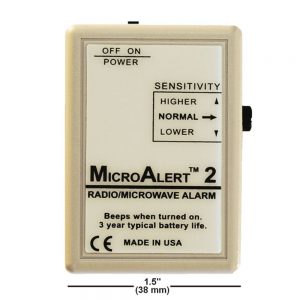 MicroAlert™ 2
Manufactured in the USA by AlphaLab, Inc.
---
The MicroAlert 2™ is a receiver that beeps when it detects emission from smart meters, cell phones and towers, microwave ovens, wireless devices, automatic door openers, etc. Designed with very low power consumption, it can stay on continuously for years using a single replaceable battery. The sources of radio emissions can be unexpected and surprising. By placing the MicroAlert 2™ in your pocket, these sources are reveled, along with their strength (in microwatts/square cm).
$

104.00
Add to cart